20th Year Celebration of Compassionate service to Tribal People in Asia
May 27 @ 11:30 am

-

1:30 pm
Glorifying God by Celebrating the Past and Investing in the Future
Come and Celebrate with Us!
Since its inception in 1997, OTS has been an instrument of change for the indigenous peoples in Asia. In partnership with the Hmong Christian community around the world, OTS provide education, health, emergency relief and economic development projects in China, Laos, Myanmar, Thailand, and Vietnam. By the grace of God, OTS has, for the last two decades of services, touched and transformed communities and empowered a generation of people to a new level of faith and economic growth. None of this would be possible without the generous support of strategic partners around the world, including the Hmong District of the Alliance and its churches, which provides the foundation, platform and financial support. As we prepare to celebrate God's faithful provision in the past through OTS, we invite you to join us as strategic partners in investing in the lives of those who we have yet touched. There are still countless people caught up in the web poverty, political upheaval or economic disparity in Asia. We invite you to become a partner of OTS today.
Djoua X. Xiong
President/CEO OTS
Jeff Nhaya Yang
Celebration Chairman
Special Guests
Dr. Timothy T. Vang
Senior Pastor at Hmong American Alliance Church in Maplewood, MN
Title: "Investing in the future, a matter of Stewardship"
Click the link below to watch Dr. Timothy Vang speak about OTS Celebration
Video
Kristine Xiong
Kristine is a Christian singer who's passion is to share the love of God through her music. Kristine married her best friend of 7 years, Pheng Yang, and currently resides in Marysville, CA. From being the child who always got stuck with the mic during the Sunday School performances, Kristine has grown up to love music and has especially loved to use it to praise the Lord. Kristine has recorded 3 solo albums, "Ib Leeg Ntxhais," "Yexus Ib Leeg Xwb," and "Fij Rau Koj." She has also recorded 7 collaborative albums, some with the Alliance Women, All-Star Christian Singers, and International Voices of Praise. She's been awarded "Best female Artist" and "Best Music Video" during the 2012 Hmong Music Awards. Although with all of that, she continues to choose to sing songs of faith and of the love of God above worldly songs. Within the past few years, Kristine has switched focuses from music to getting her life and family started. Through this change she has encountered many obstacles that have shaped her to perceive her ministry through a different perceptive. But She hopes to continue her ministry to reach out to those who are in need by sharing her songs and testimonies with the world.
Mr. & Mrs. Nyiaj Kaub Tsab from Vietnam
Djoua X. Xiong
President/CEO Overseas Tribal Services, Inc Thornton CO
Alliance Women Praise & Worship Team from Madison, WI
This group will be performed live on stage at the celebration. Through hardship and dedication, they have composed several songs contributing to the work of OTS. Click the link to listen,"Noog Moob Lub Suab"
**Admission to OTS Celebration Luncheon is free but you must registered by a table host to attend. Lunch is provided.
Please use the registration form here.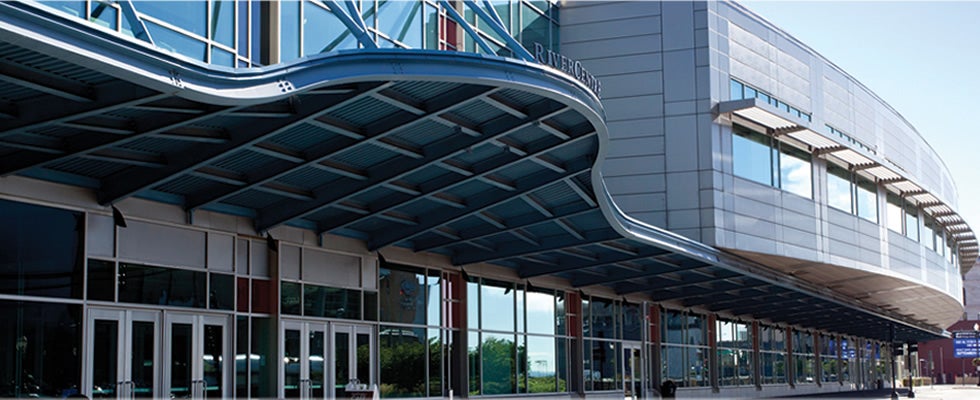 OTS Celebration at Saint Paul RiverCentre
---
Photography
People say, "A Picture is worth a thousand words". At this celebration, a photo station will be available to capture every moment to your liking. Click here to preview a photo gallery provided by K&L Enriched Moments.